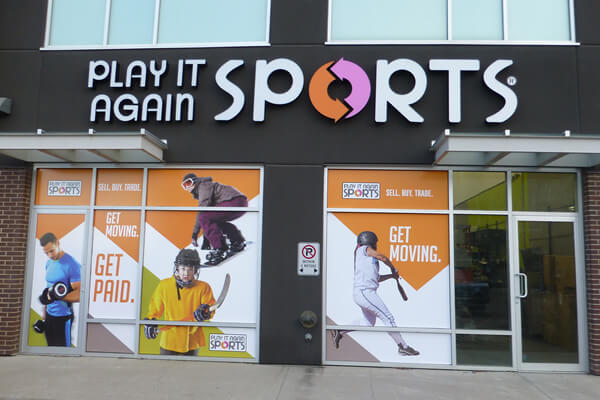 Service: Mechanical & Electrical 
Location: Edmonton, Alberta 
Specialty: HVAC, Electrical, Fire Alarm
Play it Again Sports provides used sports equipment to underprivileged or marginalized kids in Edmonton. When Play it Again moved to its new location, Lexus Engineering provided mechanical and electrical design.
The new site required an HVAC upgrade and changes to the existing electrical design and layout. Our goal was to achieve adequate airflow in a building with a 28 ft ceiling while keeping the rear half of the ceiling unobstructed for the client to install batting cages.
Buildings with high ceilings require the rooftop units to provide air distribution down to the floor level. To achieve adequate airflow, we used destratification fans mounted to the ceiling to bring the air from the concentric diffusers down to the floor level. In the front store area, we reused traditional ductwork to keep costs down and added linear diffusers on the perimeter of the new staff room to combat heat loss through the windows.
Electrical design met the fire safety building code through modifications and upgrades to the power distribution, lighting, emergency lighting and fire alarm systems.
Lexus Engineering provided Play it Again Sports with a low-cost solutions to their HVAC system by reusing existing ductwork. By designing a low-cost solution our client has opened a larger site with more features and space to provide used sporting equipment.
Codes: NBC2019AE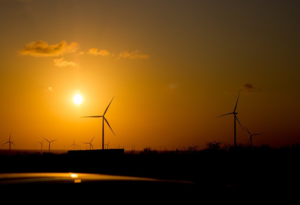 Discover the Power of Efficiency: Uncovering Savings With an Energy Audit Are you and your business looking for ways to save money and enhance
Read More »

Headquarters:
Unit 208, 8716-48 Avenue NW
Edmonton, Alberta
T6E 5L1
Mechanical. Electrical. Energy