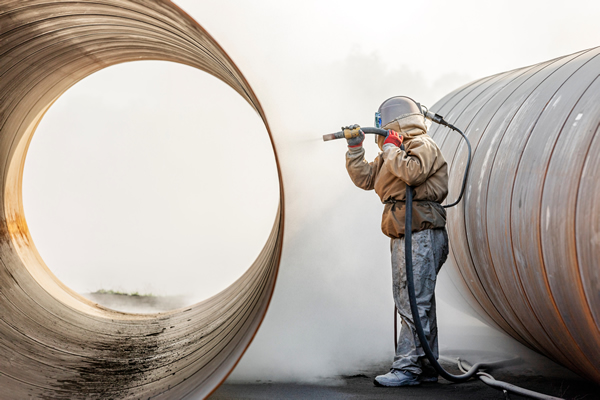 Service: Mechanical  
Location: Edmonton, Alberta 
Specialty: Ventilation & Air Quality
Sandblasting and Spraying Facility
Overview
The jurisdictional authority had shut down the facility for non-compliance with the safety codes governing the spray application of flammable and combustible materials which could negatively impact the health and safety of staff.
"When we first met with Gerry at Lexus Engineering, we had lots of questions. Gerry had the answers and was quickly able to identify possible solutions. There was so much that we didn't know. They were fantastic – Gerry got us there." – Devin, Owner
To comply with safety codes and protect the workers from live wires in the spray area, improve ventilation when mixing, transferring, and dispensing liquids, and ensure accurate fire protection in a space with highly flammable and combustible materials.
Replaced doors and walls with 2 hr fire rate enclosures as per NFPA 33 to segregate the paint spraying zone from the areas housing live electrical equipment.
In partnership with the owner, established an operational lockout procedure to protect the staff working in the space.
Provided the storage room with 1cfm/ft2 of ventilation as per code requirements to protect staff when they are transferring and dispensing liquids.
Replaced foam walls with 8' drywall as drywall is smooth and does not trap paint residue and vapors.
Designed mixing area hoods with the sufficient ventilation rate required to ensure that 25% of the LFL (lower flammable limit) for paint vapors would never be exceeded.
Ensured fire rating between spray areas, storage rooms, and electrical rooms was achieved to protect the enclosures and reduce the risk to the workers.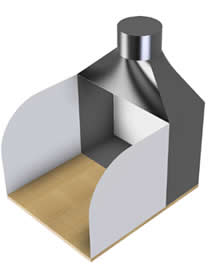 Working in collaboration with the fire department, the facility was able to stay open at half capacity with minor changes while we worked on the bigger concerns. The changes led to the improved health and safety of the workers by meeting code compliance and a costs savings of over $10,000 was realized by selecting 8' high drywall versus the 22' celling height, while still maintaining safety.
Upon inspection by the Edmonton Fire Department, the owner was advised the facility is now a "model of safety" and that all other sandblasting and painting facilities should aspire to.
References: NFPA 33, NFPA 30, NFPA 91, NFPA 10, National Fire Code. AB Building Code, ACGIH Industrial Ventilation Manual, Perry's Chemical Engineering Handbook.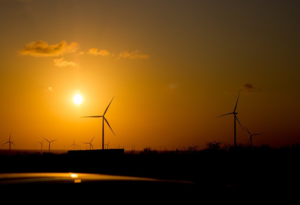 Discover the Power of Efficiency: Uncovering Savings With an Energy Audit Are you and your business looking for ways to save money and enhance
Read More »

Headquarters:
Unit 208, 8716-48 Avenue NW
Edmonton, Alberta
T6E 5L1
Mechanical. Electrical. Energy