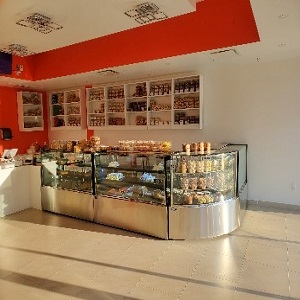 Service: Mechanical & Electrical 
Code: NBC2019AE, NECB2017, NPC2015, NFPA96, CSAB149.1, CSAC22.1, CAN-ULC S537
Location: Edmonton, Alberta 
Specialty: HVAC, Plumbing, Electrical, Fire Alarm
Maple Bakers is a new bakery located on Calgary Trail in Edmonton.  They specialize in traditional south Indian-inspired pastries. Lexus Engineering provided mechanical and electrical design services for this start-up's retail unit at the new South Trail Plaza.
A key challenge on the mechanical design side was the various kitchen equipment needed for this business, such as the pastry oven, which had to be independently vented to the outdoors using Type 1 welded 'grease' duct. This was in addition to the usual fryers, griddles, and stoves found under a kitchen hood in a restaurant. The prospect of routing all this ductwork to the outdoors was further complicated by the presence of the second-floor of tenants in this building. Meaning that a direct penetration to the roof was not possible.
Although a shaft through the second floor to the roof was allocated during the original building construction, it was determined to be too small to fit the large new ducts. In coordination with the upstairs tenant, a second shaft was built, and all ductwork was carefully measured and sized to allow for safe and efficient venting.
Lexus Engineering also designed the electrical distribution, lighting, Fire Alarm, and plumbing.
Although this project experienced many setbacks, and construction took longer than usual, Lexus Engineering was there every step of the way to ensure a successful project and an attractive new business in Edmonton.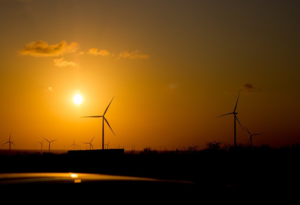 Discover the Power of Efficiency: Uncovering Savings With an Energy Audit Are you and your business looking for ways to save money and enhance
Read More »

Headquarters:
Unit 208, 8716-48 Avenue NW
Edmonton, Alberta
T6E 5L1
Mechanical. Electrical. Energy