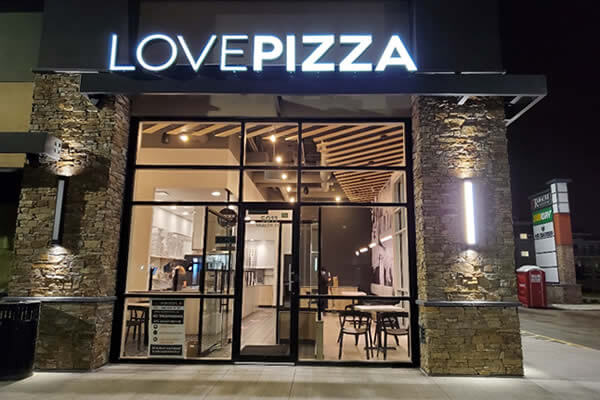 Service: Mechanical & Electrical 
Location: Edmonton & Area 
Specialty: HVAC, Plumbing, Lighting, Power
LOVEPIZZA is a relatively new restaurant chain with 5 locations across the Greater Edmonton Area, with more locations in the works. Lexus Engineering provided mechanical and electrical engineering services.
Install an energy-efficient, code-compliant HVAC system to capture cooking vapours from the assembly area and effectively ventilate the seating and staff areas. Additional design requirements included lighting, power, plumbing and drainage throughout the space.
Using our expertise in tenant improvements for commercial restaurants, we designed the mechanical system to meet NFPA 96 specifications, while satisfying various layout restrictions set by the interior design team. For example, the position of the pizza oven in the center of the assembly area meant that balancing the makeup air unit and exhaust fan, as well as the position of makeup air diffusers, was key to achieving good vapour capture.
LOVEPIZZA restaurants are modern, and beautiful and focus on customer experience and quality ingredients. Our mechanical and electrical designers prepared engineering drawings that helped build a comfortable and efficient environment where these values are practiced.
Codes: NFPA 96, NBC-AE-2019 and all dependents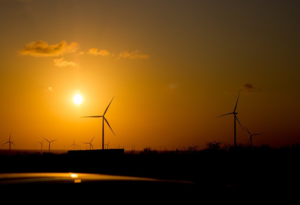 Discover the Power of Efficiency: Uncovering Savings With an Energy Audit Are you and your business looking for ways to save money and enhance
Read More »

Headquarters:
Unit 208, 8716-48 Avenue NW
Edmonton, Alberta
T6E 5L1
Mechanical. Electrical. Energy