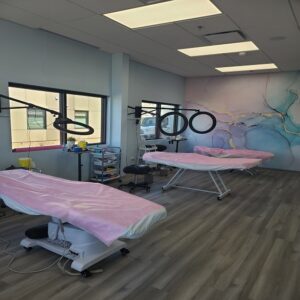 Light Touch Permanent Make-Up
Service: Mechanical & Electrical Design, Project Management
Location: Edmonton, Alberta 
Specialty: HVAC, Plumbing, Electrical, Fire Alarm, Owner's Representative
Light Touch is a local cosmetic salon specializing in permanent make-up procedures. They also offer training services to aspiring technicians. This unique business has moved to a new, more spacious location in south Edmonton. Lexus is proud to have provided design and construction management services to this client.
The scope of our involvement was two-fold: 1) design a functional tenant fit-up including HVAC, plumbing and gas, power, lighting, and fire alarm; and 2) serve as the owner's representative during the construction process by soliciting quotes, coordinating with contractors, overseeing the build and keeping project controls on track.
We were also faced with a very tight timeline, as our client needed to relocate from her existing location ASAP.
A unique design challenge in this project was the owner's requirement for a hydro-therapy tub in one of the treatment rooms. This meant the room needed exhaust ventilation, floor drains, and under-slab water and electrical connections. Furthermore, we selected a tankless 'on-demand' hot water heater to provide instant hot water, at every treatment interval, as opposed to a traditional hot water tank. The electrical design met the fire safety building code through modifications and upgrades to the power distribution, lighting, emergency lighting and fire alarm systems.
Once the design was finalized, we solicited competing quotes for HVAC, plumbing and gas, electrical, sprinkler, and construction work and helped the owner select qualified contractors for each discipline. We focused on building a strong relationship with our client to better understand her needs for this new space, which allowed us to interact with the contractors on her behalf; thereby bridging the gap between her and the contractors. Weekly tasks included carefully following all on-site progress, addressing logistical issues, and carefully monitoring project controls from start to finish.
The entire team worked extremely hard and efficiently. We optimized the schedule and ensured that the contractors and materials were available to keep the project moving forward.
It took just 4 months to go from an empty unit to a fully furnished and operational one while saving costs at every step. This resulted in a unit cost of only $75/sq. ft – an incredibly affordable outcome for this category of business. We delivered an attractive space exactly as she envisioned it, in a commercial area well suited for her business, where it can continue to flourish for many years into the future.
Codes: NBC2019AE, NPC2015, ASHRAE62, CSA-B149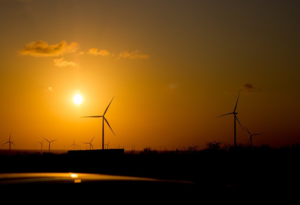 Discover the Power of Efficiency: Uncovering Savings With an Energy Audit Are you and your business looking for ways to save money and enhance
Read More »

Headquarters:
Unit 208, 8716-48 Avenue NW
Edmonton, Alberta
T6E 5L1
Mechanical. Electrical. Energy